Next Meeting
RASC May Meeting
The Halifax Centre will be holding its usual monthly meeting on Friday, May 11.
NOTE THE NEW TIME, AND THE EARLIER DATE TO AVOID THE VICTORIA DAY WEEKEND.
Part 1: Imaging Workshop with Blair McDonald
Time: 7:00 - 7:45 PM
Join Blair McDonald for the sixth in a series of 45-minute image processing sessions. Please bring your laptop and a few images you want to process.
Part 2: Members' Meeting
Time: 8:00 - 10:00 PM
Title: Chile's Atacama Desert: Our Southern Sky Experience by Melody Hamilton, Judy Black, Dave Chapman, and Jerry Black
Four Centre members journeyed to northern Chile to observe and image the splendours of the southern skies, most for the very first time. Come hear their stories and share their images.
All are welcome!
Atrium 101, Atrium Building, St. Mary's University
Dates of future meetings are:
No meetings in June, July and August.
Friday, September 21, 2018
Friday, October 19, 2018 (tentative)
Friday, November 16, 2018
Friday, December 7, 2018 (tentative) Annual General Meeting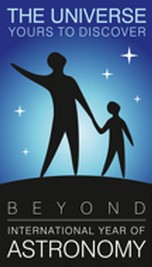 ________________________________
About Monthly Meetings
Regular meetings open to everyone. Note that we have recently changed meeting rooms! They are held at Saint Mary's University in Room AT101 (Atrium Building). Meetings are held monthly (except July and August) beginning at 7:30 PM, normally on the third Friday.
A typical meeting consists of one or more feature talks. The main talks cover a variety of topics ranging from astronomical stamps to the latest advances in the space sciences. Shorter talks also cover a variety of topics such as: "what's up in the current sky", the latest astrophotographs by club members, or the unveiling of a new telescope.
Observing Night at Saint Croix Observatory
Members may be found observing at the Saint Croix Observatory on almost every clear, dark night. Once a month, we encourage members and their guests to congregate at SCO, at which time new members are particularly welcome. Upcoming Observing Nights are:
Upcoming Observing Nights
(weather permitting, alternate is following evening)
Fri. May 11 (alternate Sat. 12)
Fri. June 15 (alternate Sat. 16)
Fri. July 13 (alternate Sat. 14)
Fri. August 10 (alternate Sat. 11)
Fri. September 7 (alternate Sat. 8)
Fri. October 12 (alternate Sat. 13)
Fri. November 9 (alternate Sat. 10)
Fri. December 7 (alternate Sat. 8)
Members are advised to sign up to the email discussion list to keep up to date on gatherings of fellow observers. For more information, contact the Observing Chair, Tony McGrath.