Next Meeting
RASC April Meeting
The Halifax Centre will be holding its usual monthly meeting on Friday, April 21, 2017 at 7:30 PM.
Room AT101, Atrium Building, St. Mary's University(Map)
We have two very exciting speakers this month - a young student and an experienced Air Navigator.
Ruining Zhang
Computational Cosmology: The Bridge Between Theoretical and Observational Research on Cosmos Evolution
Computers have become the new means of astronomical observation. Gazing into a computer may be less fun and less Romantic than gazing through a telescope, but this new way to "observe" allows us to travel almost 14 billion years back in time, and become the spectators of the new-born universe ourselves. During the past March Break, Ruining Zhang, a youth member of the Halifax Centre, had a 2-week internship at the division of Galaxy and Cosmology of the National Astronomical Observatories of China (NAOC). She will begin by introducing the basics and the importance of computational cosmology. She will then share her internship stories and the projects she has been doing, as well as talking about her understanding of what it is like to conduct scientific research.
================================
Laura Mclarnon
Space Medicine
There has been a lot of talk about a manned mission to Mars within the next 20 years. Human space exploration has many obstacles to overcome, many of which were discovered and overcome during the Mercury, Gemini and Apollo missions. The International Space Station has allowed research into the long-term effects of microgravity on the human body. The purpose of Laura's presentation is to look back on the history of space medicine from the earliest flight and the step-by-step approach NASA took to successfully land a human on the moon. She will attempt to introduce the physiological factors with an extrapolation for a Mars mission. Laura has a BSc (biology) and MSc (Astronomy). Originally from Montreal, she joined the Royal Canadian Air Force in 1989 and has enjoyed a 27-year career as an Air Navigator on the CP140 Aurora flying out of 14 Wing Greenwood.
As always, there will be refreshments and a social time following the meeting.
Dates of future meetings are:
Friday, May 12, 2017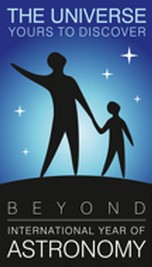 ________________________________
About Monthly Meetings
Regular meetings open to everyone. Note that we have recently changed meeting rooms! They are held at Saint Mary's University in Room AT101 (Atrium Building). Meetings are held monthly (except July and August) beginning at 7:30 PM, normally on the third Friday.
A typical meeting consists of one or more feature talks. The main talks cover a variety of topics ranging from astronomical stamps to the latest advances in the space sciences. Shorter talks also cover a variety of topics such as: "what's up in the current sky", the latest astrophotographs by club members, or the unveiling of a new telescope.
Observing Night at Saint Croix Observatory
Members may be found observing at the Saint Croix Observatory on almost every clear, dark night. Once a month, we encourage members and their guests to congregate at SCO, at which time new members are particularly welcome. Upcoming Observing Nights are:
Upcoming Observing Nights
(weather permitting, alternate is following evening)
April 28 (alt 29)
May 26 (alt 27)
June 23 (alt 24)
July 21 (alt 22)
August 18 (alt 19) [TOTAL SOLAR ECLIPSE WEEKEND]
September 22 (alt 23) [KEJI DARK-SKY WEEKEND II]>
October 21 (alt 22) [SATURDAY TO AVOID MONTHLY MEETING]
November 18 (alt 19) [SATURDAY TO AVOID MONTHLY MEETING]
December 15 (alt 16)
Members are advised to sign up to the email discussion list to keep up to date on gatherings of fellow observers. For more information, contact the Observing Chair, Tony McGrath.