Next Meeting
RASC January Meeting
The Halifax Centre will be holding its usual meeting on January 20, 2017 at 7:30 PM.
Room AT101, Atrium Building, St. Mary's University(Map)
New Frontiers in Astrophysics:supermassive black holes-science education by Kirsten Bonson (SMU PhD Candidate, Astrophysics)

High-energy astrophysics plays a key role in shaping our understanding of the universe as a whole and has developed extensively as a field since the 1950s. As the gap between theory and technology narrows, we've confirmed longstanding suspicions as well as uncovered new mysteries. X-ray observations of active supermassive black holes in particular allow us to probe the most extreme environments in nature, exposing general relativistic phenomena like light-bending, time dilation, and more. As a current PhD candidate at Saint Mary's University, I will give a general overview of my research into these fascinating objects and a peak at what lies ahead. I will also briefly discuss my work in science communication and the wonderful advances we have made as a society in bringing cutting-edge research, like this, to inquiring minds of all ages. Originally from New England, Kirsten obtained her Bachelor's of Science in Physics from the University of Vermont where her undergraduate research included developing a working model of an atomic force microscope for undergraduate physics labs. She returned to academia at Saint Mary's University and obtained her Master's of Science in Astrophysics in 2013, successfully defending her thesis titled: A deep, multi-epoch X-ray analysis of the unobscured Seyfert 1 galaxy HE 0436-4717. She has presented her work to professional audiences in Italy and Spain, as well as returned to Japan to assist in detector research for the Hitomi mission. She is currently on track to defend her doctoral thesis this coming summer. As always, there will be refreshments and a social time following the meeting. Come join your fellow astronomers at the start of the holiday season and meet the new Council.
Dates of future meetings are:
Friday, February 17, 2017
Friday, March 17, 2017
Friday, April 21, 2017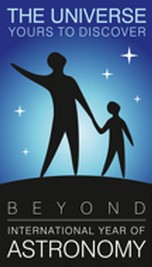 ________________________________
About Monthly Meetings
Regular meetings open to everyone. Note that we have recently changed meeting rooms! They are held at Saint Mary's University in Room AT101 (Atrium Building). Meetings are held monthly (except July and August) beginning at 7:30 PM, normally on the third Friday.
A typical meeting consists of one or more feature talks. The main talks cover a variety of topics ranging from astronomical stamps to the latest advances in the space sciences. Shorter talks also cover a variety of topics such as: "what's up in the current sky", the latest astrophotographs by club members, or the unveiling of a new telescope.
Observing Night at Saint Croix Observatory
Members may be found observing at the Saint Croix Observatory on almost every clear, dark night. Once a month, we encourage members and their guests to congregate at SCO, at which time new members are particularly welcome. Upcoming Observing Nights are:
Upcoming Observing Nights
(weather permitting, alternate is following evening)
Members are advised to sign up to the email discussion list to keep up to date on gatherings of fellow observers. For more information, contact the Observing Chair, Tony McGrath.