Next Meeting
RASC October Meeting
The Halifax Centre will not be holding its usual meeting on October 21, 2016. In its place are two very exciting events!
Friday, October 21st 2016
7:30 p.m.
Nobel Laureate Dr. Art McDonald will be presenting How Odd: 2 km underground to study the Sun and the spaces between the Stars . He is presenting as the guest speaker of the Dan MacLennan Memorial Lecture in Astronomy. Come join us for an enjoyable evening!
THIS LECTURE WILL TAKE PLACE IN THE McNALLY THEATRE AUDITORIUM AT St. MARY'S UNIVERSITY, NOT OUR USUAL ROOM.
This event will be ticketed but the tickets will be free to RASC members. Follow this link to obtain your tickets for the event.
http://www.ap.smu.ca/pr/resources/maclennan-memorial-lecture
Special Lecture by Dr. David Levy
Thursday, November 3rd 2016
7:30 p.m.
Dr. David Levy, Canadian comet hunter and author of 12 astronomy books, will be addressing members of RASC Halifax Centre. He discovered his first comet in 1984. Since then, he has discovered 20 more comets, 8 from his own backyard and 13 with Gene and Carolyn Shoemaker at the Mount Palomar Observatory in California. You must have heard of the comet Shoemaker-Levy 9!
THIS LECTURE WILL TAKE PLACE IN SOBEY255, NOT OUR USUAL ROOM.
Room SB255, Sobey Building, St. Mary's University(Map)
Dates of future meetings are:
Friday, November 18, 2016
Friday, December 9, 2016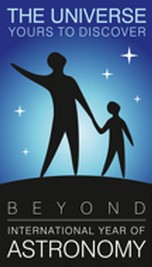 ________________________________
About Monthly Meetings
Regular meetings open to everyone. Note that we have recently changed meeting rooms! They are held at Saint Mary's University in Room AT101 (Atrium Building). Meetings are held monthly (except July and August) beginning at 7:30 PM, normally on the third Friday.
A typical meeting consists of one or more feature talks. The main talks cover a variety of topics ranging from astronomical stamps to the latest advances in the space sciences. Shorter talks also cover a variety of topics such as: "what's up in the current sky", the latest astrophotographs by club members, or the unveiling of a new telescope.
Observing Night at Saint Croix Observatory
Members may be found observing at the Saint Croix Observatory on almost every clear, dark night. Once a month, we encourage members and their guests to congregate at SCO, at which time new members are particularly welcome. Upcoming Observing Nights are:
Upcoming Observing Nights
(weather permitting, alternate is following evening)
Members are advised to sign up to the email discussion list to keep up to date on gatherings of fellow observers. For more information, contact the Observing Chair, Tony McGrath.