Next Meeting
RASC September Meeting
The Halifax Centre will be holding its usual monthly meeting on Friday, September 21.
Part 1: Imaging Workshop with Blair McDonald
Time: 7:00 - 7:45 PM
Blair McDonald will provide another 45-minute image processing sessions with the foces on shapening images. It will include a discussion of the various techniques and how to use masks to tailor the effect. Please bring your laptop and a few images you want to process.
Part 2: Members' Meeting
Time: 8:00 - 10:30 PM
As has been the custom in the past few years, September has presentations that answer the question, "What did you do on your summer vacation?" Many members had an interesting summer that they might like to share. To that end, we have a couple of speakers slated for the meeting but we would love to hear from you. Do you have some images (and perhaps challenges you had to overcome to get the shot/look you wanted) you would like to share? How about your newly acquired equipment - scope, binoculars, eyepiece, etc.? Have something else you would like to share? Please contact me if you wish to be included on the agenda and your presentation (5 -15 minutes in length) will be added.
Confirmed speakers at this meeting are:
The Elusive Sirius B: Blair MacDonald will address some of the challenges in spotting the elusive star Sirius B, and what he did to overcome them.
Time-Lapses: Jerry Black will show some of his time-lapse videos from the summer, including 2018 Nova East.
Constellation Quiz: Paul Gray will test our constellation skills.
All are welcome!
Atrium 101, Atrium Building, St. Mary's University
Dates of future meetings are:
Friday, October 19, 2018 (tentative)
Friday, November 16, 2018
Friday, December 7, 2018 (tentative) Annual General Meeting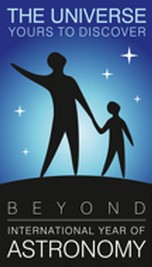 ________________________________
About Monthly Meetings
Regular meetings open to everyone. Note that we have recently changed meeting rooms! They are held at Saint Mary's University in Room AT101 (Atrium Building). Meetings are held monthly (except July and August) beginning at 7:30 PM, normally on the third Friday.
A typical meeting consists of one or more feature talks. The main talks cover a variety of topics ranging from astronomical stamps to the latest advances in the space sciences. Shorter talks also cover a variety of topics such as: "what's up in the current sky", the latest astrophotographs by club members, or the unveiling of a new telescope.
Observing Night at Saint Croix Observatory
Members may be found observing at the Saint Croix Observatory on almost every clear, dark night. Once a month, we encourage members and their guests to congregate at SCO, at which time new members are particularly welcome. Upcoming Observing Nights are:
Upcoming Observing Nights
(weather permitting, alternate is following evening)
Fri. May 11 (alternate Sat. 12)
Fri. June 15 (alternate Sat. 16)
Fri. July 13 (alternate Sat. 14)
Fri. August 10 (alternate Sat. 11)
Fri. September 7 (alternate Sat. 8)
Fri. October 12 (alternate Sat. 13)
Fri. November 9 (alternate Sat. 10)
Fri. December 7 (alternate Sat. 8)
Members are advised to sign up to the email discussion list to keep up to date on gatherings of fellow observers. For more information, contact the Observing Chair, Tony McGrath.