Next Meeting
RASC January Meeting
The Halifax Centre will be holding its usual monthly meeting on Saturday, January 5.
NOTE: The January to May meetings of the Centre will be on the FIRST SATURDAY of the month in the AFTERNOON. We hope this will allow more people to participate.
The meeting will run from 1:00 PM to 4:00 PM
Following a welcome and introductions, Paul Heath will lead the segment regarding Outreach Opportunities:
- Outreach Requests Received
- Food for the Soul
This will be followed with the premiere of the the first of the RASC Observing Program videos which was created and produced by Dave Chapman and Halley Davies. Come see the video and learn about the series now being created here in Halifax Centre. Next will be:
What's Up? As Sean Dzafovic will be unable to attend:
a) Lunar what's up? Dave Chapman will provide an overview of what to view in the near future.
b) Comet 46P/Wirtanen: Members are asked to bring their photos and to explain how and where they took the photo and perhaps even discuss some of the challenges in acquiring their special shot of this comet.
c) Astrophoto showcase: Paul Gray will have a montage of members' photos taken over the past few months.
A new item on the agenda will be Astronomy News. This month, Kathryn Gray will present recent news stories from the world of astronomy. Next, Paul Heath will conduct a Youth Experiment regarding phases of the Moon. Although intended for youth, I am sure all can learn from his experiment.
Although usually held at the end of the meeting, Social Time will be held at this point before the main presentation. As always, treats and beverages will be provided.
Then comes a presentation from Paul Gray: Re-imaging Bernard's Dark Nebulae Catalogue. Paul has imaged nebula in the past and he will be here to explain what he has accomplished in his re-imaging project.
Following the meeting, members will be invited to go out for dinner. Paul will ask at the end of the meeting as to who is interested in going out for dinner and further socializing. Hope you will enjoy this new format on the Saturday afternoon. Looking forward to seeing one and all at the meeting. Happy New Year to all Halifax Centre members and all the best in 2019! Safe journey wherever you travel.
Atrium 101, Atrium Building, St. Mary's University
Dates of future meetings are:
Saturday, February 2, 2019
Saturday, March 2, 2019
Saturday, April 6, 2019
Saturday, May 4, 2019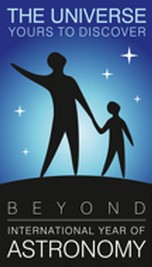 ________________________________
About Monthly Meetings
Regular meetings open to everyone. They are held at Saint Mary's University in Room AT101 (Atrium Building). Meetings are held monthly (except July and August) beginning at 1:00 PM, normally on the first Saturday.
A typical meeting consists of one or more feature talks. The main talks cover a variety of topics ranging from astronomical stamps to the latest advances in the space sciences. Shorter talks also cover a variety of topics such as: "what's up in the current sky", the latest astrophotographs by club members, or the unveiling of a new telescope.
Observing Night at Saint Croix Observatory
Members may be found observing at the Saint Croix Observatory on almost every clear, dark night. Once a month, we encourage members and their guests to congregate at SCO, at which time new members are particularly welcome. Upcoming Observing Nights are:
Upcoming Observing Nights
(weather permitting, alternate is following evening)
Fri. December 7 (alternate Sat. 8)
Members are advised to sign up to the email discussion list to keep up to date on gatherings of fellow observers. For more information, contact the Observing Chair, Tony McGrath.