Next Meeting
RASC October Meeting
The Halifax Centre will be holding its usual monthly meeting on Friday, October 20. INSTEAD OF THE USUAL MEETING, WE WILL BE ATTENDING THE MACLELLAN MEMORIAL LECTURE IN ASTRONOMY. THE SPEAKER WILL BE:
DR. SARA SEAGER
MASSACHUSETTS INSTITUTE OF TECHNOLOGY
EXOPLANETS AND THE SEARCH FOR HABITABLE WORLDS
Thousands of exoplanets are known to orbit nearby stars with compelling evidence that all stars in our Milky Way Galaxy likely have planets. Beyond their discovery, a new era of "exoplanet characterization" is underway with an astonishing diversity of exoplanets driving the fields of planetary science and engineering to new frontiers. The push to find smaller and smaller planets down to Earth size is succeeding and motivating the next generation of space telescopes to have the capability to find and identify habitable worlds. The ultimate goal is to discover planets that may have suitable conditions for life or even signs of life by way of atmospheric biosignature gases.
McNally Theatre Auditorium, McNally Main, St. Mary's University
Tickets are required but they are free. The Centre will be getting access to a block of tickets, as we did for last year's lecture. Go to the following link:
Dates of future meetings are:
Friday, November 17, 2017
Friday, Decewber 8, 2017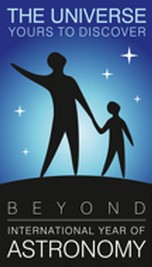 ________________________________
About Monthly Meetings
Regular meetings open to everyone. Note that we have recently changed meeting rooms! They are held at Saint Mary's University in Room AT101 (Atrium Building). Meetings are held monthly (except July and August) beginning at 7:30 PM, normally on the third Friday.
A typical meeting consists of one or more feature talks. The main talks cover a variety of topics ranging from astronomical stamps to the latest advances in the space sciences. Shorter talks also cover a variety of topics such as: "what's up in the current sky", the latest astrophotographs by club members, or the unveiling of a new telescope.
Observing Night at Saint Croix Observatory
Members may be found observing at the Saint Croix Observatory on almost every clear, dark night. Once a month, we encourage members and their guests to congregate at SCO, at which time new members are particularly welcome. Upcoming Observing Nights are:
Upcoming Observing Nights
(weather permitting, alternate is following evening)
October 21 (alt 22) [SATURDAY TO AVOID MONTHLY MEETING]
November 18 (alt 19) [SATURDAY TO AVOID MONTHLY MEETING]
December 15 (alt 16)
Members are advised to sign up to the email discussion list to keep up to date on gatherings of fellow observers. For more information, contact the Observing Chair, Tony McGrath.