Next Meeting
RASC December Meeting
The Halifax Centre will be holding its usual meeting on December 9, 2016 at 7:30 PM.
Room AT101, Atrium Building, St. Mary's University(Map)
There is so much to celebrate in the past year! Come join us at the AGM to regale our successes.

Special Presentation! Members are strongly encouraged to attend as the Objectives and Bylaw #1 were recently revised. Judy Black will present the major changes in these items. A request for approval by Special Resolution will also be made. The Objectives, the Bylaw #1 (2016), and the Special Resolutions for both were recently mailed out to the Centre's announcement list. If you did not receive a copy, have any comments, or have questions you would like addressed before the meeting, please contact Judy Black at jblackns@icloud.com. AGM Speaker! Pat Kelly recently had a trip to an incredible country - Iceland. He will be telling us about the "Unexpected Solar System" he saw while there. It is sure to be amazing given one of the descriptions of Iceland is "the moon with colour".

And, who knows, there may even be a surprise!

As always, there will be refreshments and a social time following the meeting. Come join your fellow astronomers at the start of the holiday season and meet the new Council.
Dates of future meetings are:
Friday, January 20, 2017
Friday, February 17, 2017
Friday, March 17, 2017
Friday, April 21 20, 2017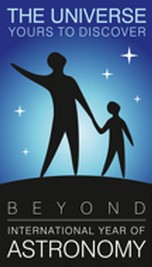 ________________________________
About Monthly Meetings
Regular meetings open to everyone. Note that we have recently changed meeting rooms! They are held at Saint Mary's University in Room AT101 (Atrium Building). Meetings are held monthly (except July and August) beginning at 7:30 PM, normally on the third Friday.
A typical meeting consists of one or more feature talks. The main talks cover a variety of topics ranging from astronomical stamps to the latest advances in the space sciences. Shorter talks also cover a variety of topics such as: "what's up in the current sky", the latest astrophotographs by club members, or the unveiling of a new telescope.
Observing Night at Saint Croix Observatory
Members may be found observing at the Saint Croix Observatory on almost every clear, dark night. Once a month, we encourage members and their guests to congregate at SCO, at which time new members are particularly welcome. Upcoming Observing Nights are:
Upcoming Observing Nights
(weather permitting, alternate is following evening)
Members are advised to sign up to the email discussion list to keep up to date on gatherings of fellow observers. For more information, contact the Observing Chair, Tony McGrath.