Astronomy Nova Scotia tweets
RASC Events
RASC February Meeting
The Halifax Centre will be holding its usual monthly meeting on Friday, February 16.
NOTE THE NEW TIME!
Part 1: Imaging Workshop with Blair McDonald
Join Blair McDonald for the fourth in a series of 45-minute image processing sessions before the main meeting. Topic: A look once again at image stretching. Please bring your laptop and a few images you want to process.
Time: 7:00 - 7:45 PM
Part 2: Members' Meeting
Have you been wishing for summer to arrive, dreaming of those clear nights and warmer days? Perhaps we have the answer for you! Come join us in reminiscing the summer past and wishing for the upcoming summer.
First up? Member and talented videographer Halley Davies will present the second video shot this summer by the Centre - The Magnificent Sky: A Weekend in Keji Dark-Sky Preserve. Come see the result of her great work! If you saw her first production, you know you will be thrilled with this one.
Following her presentation will be a presentation by master astrophotographer Blair MacDonald - Astrophotographer's Skies, Summertime Imaging.
Time: 8:00 - 9:30 PM
Atrium 101, Atrium Building, St. Mary's University
Dates of future meetings are:
Friday, March 16, 2018
Friday, April 20, 2018
Friday, May 11, 2018
No meetings in July and August.
Friday, September 21, 2018
Friday, October 19, 2018 (tentative)
Friday, November 16, 2018
Friday, December 7, 2018 (tentative) Annual General Meeting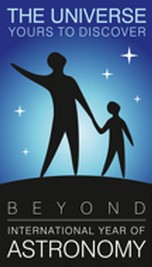 Quick Info
Read the Welcome Guide to Astronomy. (pdf)
What's Up? tonight.
Check out our Observing Aids, including the Clear Sky Clock, a sky map, and observing lists.
Visit our new Responsible Lighting page.
Find out more about The Halifax Centre.
Nova East star party.
<!