Astronomy Nova Scotia tweets
RASC Events
RASC January Meeting
Saint Mary's University, Atrium Building, Room AT101
Friday 16th January 7:30 p.m. to 9:00 p.m.
RASC Halifax Centre--60 years!
Roy Bishop will be discussing the early years, the Centre's beginnings through to 1980, as well as a look at the Presidents and award-winners. Paul Gray will then bring us forward with a review of the past 35 years, highlights of club activities and observing awards. There should be plenty of flashes from the past (good for few laughs and facts) that many of us did not know about our history and members' past.
Dave Chapman will then demonstrate "The Frugal Astronomer's Image-Stabilizing Binoculars"
A celebration cake will follow during refreshments.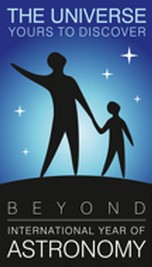 Quick Info
Read the Welcome Guide to Astronomy. (pdf)
What's Up? tonight.
Check out our Observing Aids, including the Clear Sky Clock, a sky map, and observing lists.
Visit our new Responsible Lighting page.
Find out more about The Halifax Centre.
Nova East star party.
<!