Astronomy Nova Scotia tweets
RASC Events
RASC March Meeting
The Halifax Centre will be holding its usual monthly meeting on Friday, March 16.
NOTE THE NEW TIME!
Part 1: Imaging Workshop with Blair McDonald
Time: 7:00 - 7:45 PM
Join Blair McDonald for the fifth in a series of 45-minute image processing sessions before the main meeting. Please bring your laptop and a few images you want to process.
Part 2: Members' Meeting
Time: 8:00 - 10:30 PM NOTE THE LATER ENDING TIME
How often have you enjoyed "dinner and a movie"? Not often? Well, have dinner before the meeting and we will provide the movie -The Spacewalker. This is a departure from our usual members' meeting but one we are sure many will enjoy. The movie is set in the 1960's during the Cold War and the space race between the USSR and the United States. The Soviets plan to send a man into space. Military pilots Pavel Belyayev and Alexey Leonov are ready to step into the open space but on the way they face many obstacles and dangers.
The trailer can be found at: https://www.youtube.com/watch?v=uTyQ9Xb6qws
Plan to arrive early and get a good seat. The movie is 2hr 10min long, and will start at 8 PM sharp.
Atrium 101, Atrium Building, St. Mary's University
Dates of future meetings are:
Friday, April 20, 2018
Friday, May 11, 2018
No meetings in July and August.
Friday, September 21, 2018
Friday, October 19, 2018 (tentative)
Friday, November 16, 2018
Friday, December 7, 2018 (tentative) Annual General Meeting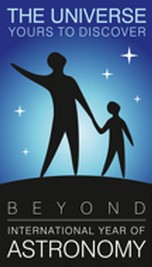 Quick Info
Read the Welcome Guide to Astronomy. (pdf)
What's Up? tonight.
Check out our Observing Aids, including the Clear Sky Clock, a sky map, and observing lists.
Visit our new Responsible Lighting page.
Find out more about The Halifax Centre.
Nova East star party.
<!