Astronomy Nova Scotia tweets
RASC Events
RASC April Meeting
Friday 17th April 2015
7:30 p.m. to 9:00 p.m.
RASC General Assembly by Quinn Smith, Patrick Kelly and Paul Gray
The 5 W's of the 2015 RASC General Assembly
By now all Halifax members should be aware that "We" will be hosting the General Assembly of the RASC this summer at Saint Mary's University.
At this meeting the speakers will present our upcoming GA to the Centre. Learn what all is involved in partaking in a GA and the fun it can be, the people you can meet and great talks you can here. You will also havea tour of the GA website and the ways you can register to be part of the event. Lastly learn how you can help out at the event and the many task, big and small that we members like you to do!
Sobey's Building, Room SB265 in the Sobeys Building; Note this is not our regular room!(Map)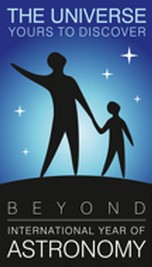 Quick Info
Read the Welcome Guide to Astronomy. (pdf)
What's Up? tonight.
Check out our Observing Aids, including the Clear Sky Clock, a sky map, and observing lists.
Visit our new Responsible Lighting page.
Find out more about The Halifax Centre.
Nova East star party.
<!