Next Meeting
RASC June Meeting
The Halifax Centre will be holding its usual monthly meeting on Saturday, June 1.
NOTE: The meetings of the Centre will be on the FIRST SATURDAY of the month in the AFTERNOON. We hope this will allow more people to participate.
The meeting will run from 1:00 PM to 4:00 PM
We can all look forward to the exciting topics being presented this month:
Special Guest: Mark Rector (Mississauga Centre) - OH CANADA! Our Home and Inventive Land! Mark is a Professor of Electronics Engineering and a published author with numerous technical articles. He will talk about Canadian space and astronomical inventions and firsts.
-Paul Heath will inform us of upcoming exciting outreach events and read his latest instalment of Food for the Soul and have an activity in which we can participate and learn something
-Paul Gray will provide What's Up in the June Sky
-John Read will highlight a couple of more books in the Centre's Library
-This month's instalment of the Observer's Handbook overview is entitled More Moons; More Squiggles by Pat Kelly. Previously, he had explained the diagrams of the moons of Jupiter. He thought the diagrams for Saturn would be just as simple but he discovered two factors that make the moons of Saturn more complicated.
As always, treats and beverages will be provided for a break midway through the afternoon.
Following the meeting, members will be invited to go out for dinner. Paul will ask at the end of the meeting as to who is interested in going out for dinner and further socializing. Hope you will enjoy this new format on the Saturday afternoon. Looking forward to seeing one and all at the meeting.
Pictures and video may be taken as a means of recording events. The Halifax Centre may use your voice, likeness, and/or photograph for inclusion in our newsletter and/or website.
Room AT101, Atrium Building, St. Mary's University
Dates of future meetings are:
Saturday, September 7
Saturday, October 5
Saturday, November 2
Saturday, December 7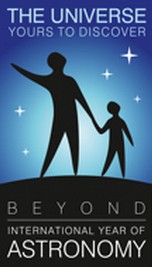 ________________________________
About Monthly Meetings
Regular meetings open to everyone. They are held at Saint Mary's University in Room AT101 (Atrium Building). Meetings are held monthly (except July and August) beginning at 1:00 PM, normally on the first Saturday.
A typical meeting consists of one or more feature talks. The main talks cover a variety of topics ranging from astronomical stamps to the latest advances in the space sciences. Shorter talks also cover a variety of topics such as: "what's up in the current sky", the latest astrophotographs by club members, or the unveiling of a new telescope.
Observing Night at Saint Croix Observatory
Members may be found observing at the Saint Croix Observatory on almost every clear, dark night. Once a month, we encourage members and their guests to congregate at SCO, at which time new members are particularly welcome. Upcoming Observing Nights are:
Upcoming Observing Nights
(weather permitting, alternate is following evening)
Fri. December 7 (alternate Sat. 8)
Members are advised to sign up to the email discussion list to keep up to date on gatherings of fellow observers. For more information, contact the Observing Chair, Tony McGrath.