Next Meeting
RASC October Meeting
The Halifax Centre will be holding its usual monthly meeting on Saturday, October 5.
NOTE: This meeting of the Centre is a special event for members only and will be held at a different location. Check the annoucement list for details.
Dates of future meetings are:
Saturday, November 2
Saturday, December 7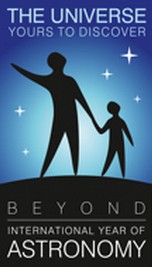 ________________________________
About Monthly Meetings
Regular meetings open to everyone. They are held at Saint Mary's University in Room AT101 (Atrium Building). Meetings are held monthly (except July and August) beginning at 1:00 PM, normally on the first Saturday.
A typical meeting consists of one or more feature talks. The main talks cover a variety of topics ranging from astronomical stamps to the latest advances in the space sciences. Shorter talks also cover a variety of topics such as: "what's up in the current sky", the latest astrophotographs by club members, or the unveiling of a new telescope.
Observing Night at Saint Croix Observatory
Members may be found observing at the Saint Croix Observatory on almost every clear, dark night. Once a month, we encourage members and their guests to congregate at SCO, at which time new members are particularly welcome. Upcoming Observing Nights are:
Members are advised to sign up to the email discussion list to keep up to date on gatherings of fellow observers.