SCO Fundraising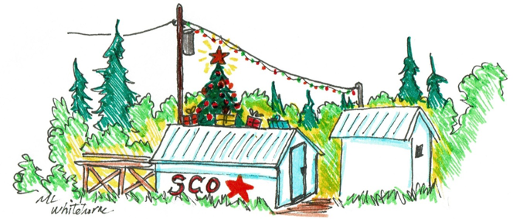 SCO Astrophoto Fundraiser
Meetings of Halifax Centre are from 1:00 PM to 4:30 PM on the FIRST SATURDAY of the month (except July and August). There may be exceptions if the date falls on a holiday weekend.
In lieu of face-to-face meetings, we now host Members' Meetings using Zoom. All meetings and special sessions are recorded and are accessible on the RASC Halifax Centre YouTube channel.
June 5, 2021 - RASC Members' Meeting
Time: 1:00 PM Atlantic (12:00 Noon, Eastern)
Pre-Registration for the meeting is required. After registering, you will receive a confirmation email containing information about joining the meeting. The link to register is:
https://zoom.us/meeting/register/tJwsdOGsqjwtE9VyVXaHTuZNtFi01eNEmylv
Special Presentation:
Leslie Sage (Astronomy Editor for Nature magazine) - My Life with Nature
| | |
| --- | --- |
| | In mid-July 1993, Lesley Sage flew to London to start his new job as the astronomy editor of Nature. He spent almost six months in London, then relocated to the Washington DC office, where he has been for the past 27 years. He is also a senior visiting research scientist in the department of astronomy at the University of Maryland. He will talk about some of the highlights of his time at Nature, which include handling papers that won Nobel Prizes in 2019 and 2020. Feel free to ask him about some of the lowlights. |
Special Presentation:
Chris Young (RASC Halifax Centre) - Astronomy Lore
Chris is well known in Halifax circles for his knowledge of astronomy lore from numerous cultures. This will be his first in a series. Details will be posted soon. 
Paul Heath - Outreach/Inreach, Food for the Soul 
Members' Question Period
Dave Chapman will present the What's up in June Skies?
Judy Black - News from the Board

Astro-Chat. Following the Members' Meeting, there will be 60 minutes in which members and guests can stay online for social time. An opportunity to catch up with each other, ask questions, etc. Join us! NOTE: This segment is informal and will not be recorded!
---
Heads Up! 2021 Meeting Dates & Events
Members' Meetings are usually held on the first Saturday of the month, unless it falls on a holiday weekend.
June 5: 
Leslie Sage, 
Nature 
magazine's astronomy editor
Chris Young (Astronomy Lore)
2021 Nova East Star Party: August 6-8: Cancelled as an on-site event
September 11
(Labour Day is Sept. 6):
 David Hoskin (
Comet NEOWISE)
Chris Young (Astronomy Lore)
November 6: Chris Young (Astronomy Lore)
December 4 (+ AGM):
 Dr. Phil Groff, RASC Executive Director