Astronomy Nova Scotia tweets
RASC Events
RASC April Meeting
The Halifax Centre will be holding its usual monthly meeting on Friday, April 20.
NOTE THE NEW TIME!
Part 1: Imaging Workshop with Blair McDonald
Time: 7:00 - 7:45 PM
Join Blair McDonald will provide another 45-minute image-processing session with the focus on noise reduction. Please bring your laptop and a few images you want to process.
Part 2: Members' Meeting
Time: 8:00 - 10:00 PM
Title: Three Years of Outreach in 30 Minutes by Dr. Rob Thacker.
Over the past three years I've had the chance to host, as well as co-host, a number of different science-themed radio shows. I'll reflect on what I've learned about the public's view of science and astronomy in particular. I'll give a few thoughts on how I've tried to connect with people plus lots of juicy gossip about the local news media and what it's like to receive hate mail!
Dr. Thacker, is the Canadian Astronomical Society (CASCA) winner ofthe 2018 Qilak Award. The Qilak award was developed jointly by the Beyond International Year of Astronomy group (a collaboration of CASCA, the Fédération des astronomes amateurs du Québec and the RASC). Established in 2011, these awards are given, one by each of the sponsoring organizations, with a common purpose and evaluation criteria. The Qilak Award recognizes individual Canadian residents, or teams of residents, who have made an outstanding contribution either to the public understanding and appreciation of astronomy in Canada, or to informal astronomy education in Canada.
Atrium 101, Atrium Building, St. Mary's University
Dates of future meetings are:
Friday, May 11, 2018
No meetings in June, July and August.
Friday, September 21, 2018
Friday, October 19, 2018 (tentative)
Friday, November 16, 2018
Friday, December 7, 2018 (tentative) Annual General Meeting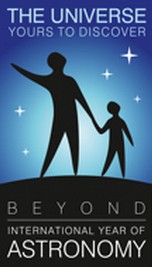 Quick Info
Read the Welcome Guide to Astronomy. (pdf)
What's Up? tonight.
Check out our Observing Aids, including the Clear Sky Clock, a sky map, and observing lists.
Visit our new Responsible Lighting page.
Find out more about The Halifax Centre.
Nova East star party.
<!