Astronomy Nova Scotia tweets
RASC Events
RASC May Meeting
The Halifax Centre will be holding its usual monthly meeting on Saturday, May 4.
NOTE: The meetings of the Centre will be on the FIRST SATURDAY of the month in the AFTERNOON. We hope this will allow more people to participate.
The meeting will run from 1:00 PM to 4:00 PM
We can all look forward to the exciting topics being presented this month:
Special Guest: Jenna Hinds, RASC Youth Coordinator.
-Paul Heath will inform us of upcoming exciting outreach events and read his latest instalment of Food for the Soul
-Paul Gray will provide What's Up? in the April skies
-Kathryn Gray will enlighten us as to What's in the News
-John Read will highlight books as part of his Librarian Report
-This month's instalment of the Observer's Handbook overview is Part 2 of John Read's moon presentation -Women with Impact (craters named after women)!
As always, treats and beverages will be provided for a break midway through the afternoon.
Following the meeting, members will be invited to go out for dinner. Paul will ask at the end of the meeting as to who is interested in going out for dinner and further socializing. Hope you will enjoy this new format on the Saturday afternoon. Looking forward to seeing one and all at the meeting.
Room AT101, Atrium Building, St. Mary's University
Dates of future meetings are:
The fall schedule will be posted over the summer once the dates are confirmed.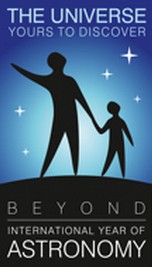 Quick Info
Read the Welcome Guide to Astronomy. (pdf)
What's Up? tonight.
Check out our Observing Aids, including the Clear Sky Clock, a sky map, and observing lists.
Visit our new Responsible Lighting page.
Find out more about The Halifax Centre.
Nova East star party.
<!