Dedicated to the Advancement of Astronomy and Allied Sciences

The Halifax Centre of the Royal Astronomical Society of Canada (RASC) is an active association of amateur and professional astronomers, united by their appreciation of the night sky and the wonders it contains. The Centre is located in the provincial capital city of Halifax, Nova Scotia, Canada, but many members live in several outlying communities, other provinces, and even other countries. The roots of the Centre date back to 1951 when, with the help of Father Burke-Gaffney of St. Mary's University, the Nova Scotia Astronomical Society was founded. The NSAS became the Halifax Centre of the RASC in January 1955. The RASC prides itself in educating the general public about astronomy. The public programs sponsored by Halifax Centre include: lectures, public star nights, and activities during special astronomical events.

All photos and drawings on this site were created by RASC Halifax members, who reserve all rights. _
Dec 2 - Halifax Centre Members' Meeting 
Time: 1:00 PM Atlantic (12:00 Noon, Eastern)
Place: Room AT101, Saint Mary's University, Halifax
For more information on the meeting, please click 
here
. See you there!
How Lunar Impact Craters are Formed (Paul Heath)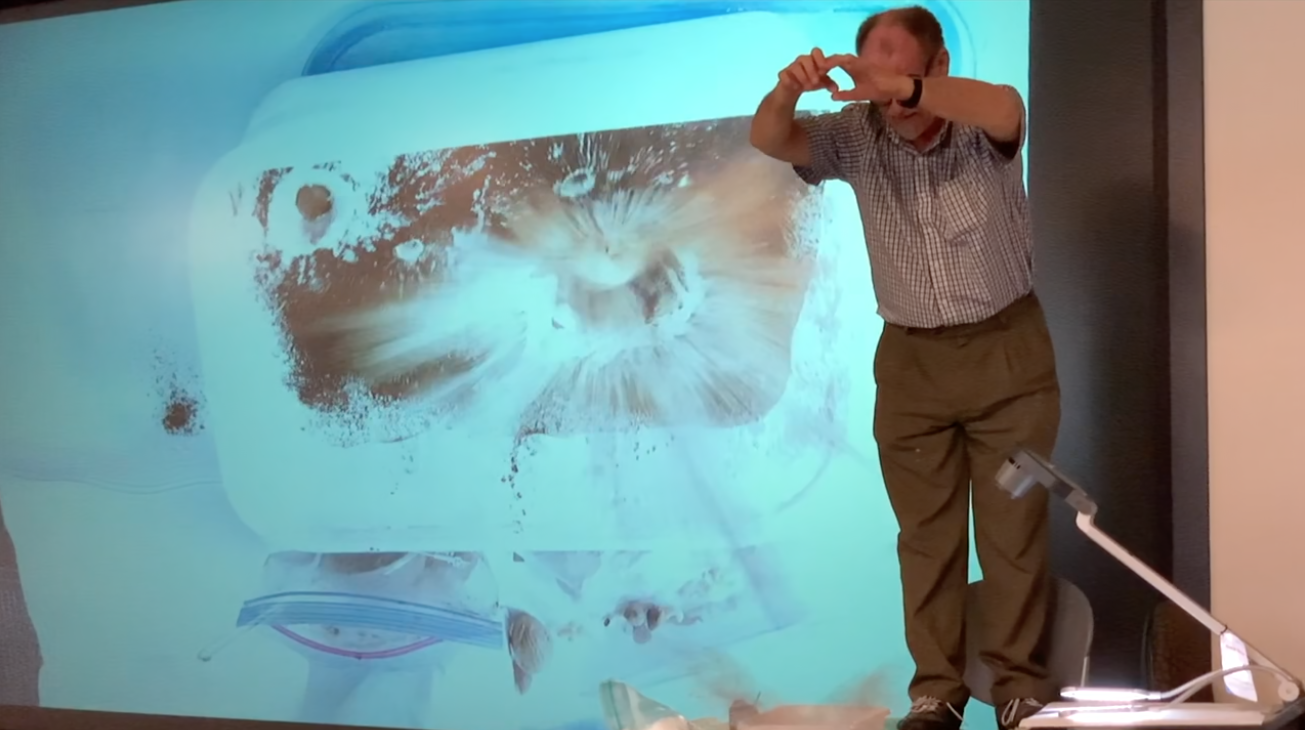 Details

Hits: 3509
Info on the 2024 Total Solar Eclipse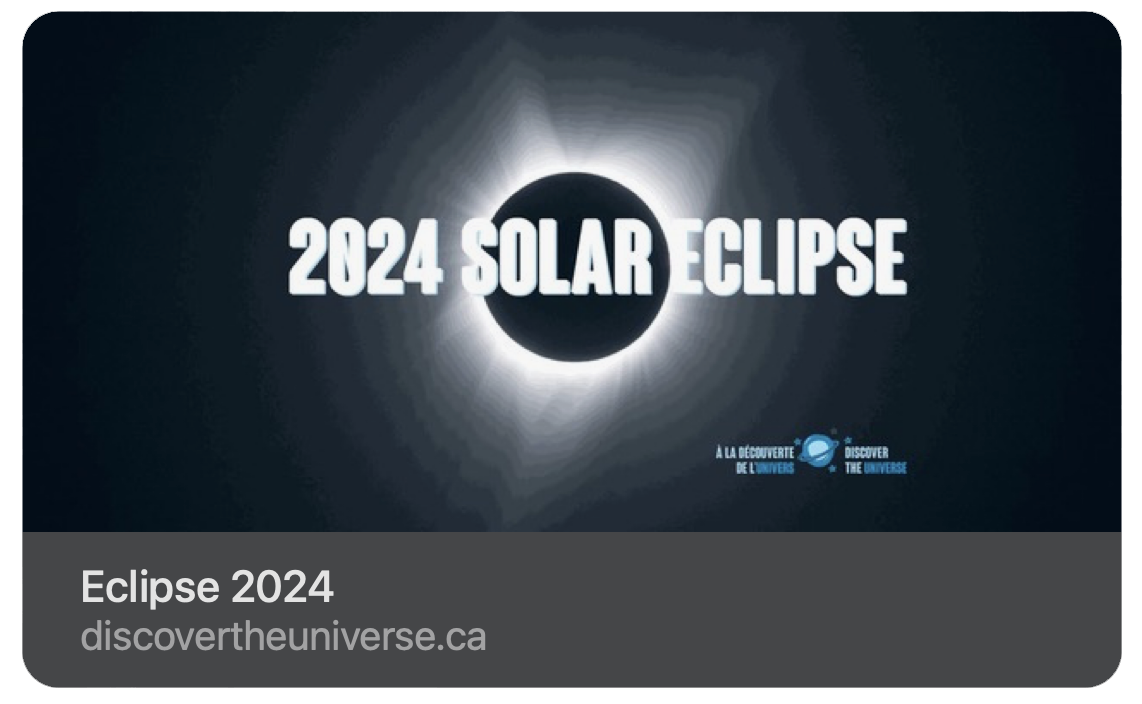 RASC Astro Imaging Certificate Submissions. 



 
Looking for a telescope? There is a local telescope supplier in Dartmouth. Atlantic Photo Supply has been a long-time supporter of our Nova East Star Party.
Read the Welcome Guide to Astronomy. (pdf)
Check out our Observing Aids, including the Clear Sky Chart, a sky map, and observing lists.
Visit our Dark Skies page.
Find out more About Us.
Details

Hits: 2257
The St. Croix Observatory is open again after the recent extreme rain events that affected the access road. There currently is a detour to allow repairs which may be challenging for vehicles with low clearance.
Green Laser Pointer (GLP) Training
We have a limited supply of
2024 RASC Observing calendars ($25, $30 for US mailing)
and 3rd ed. Explore the Universe Guides ($20)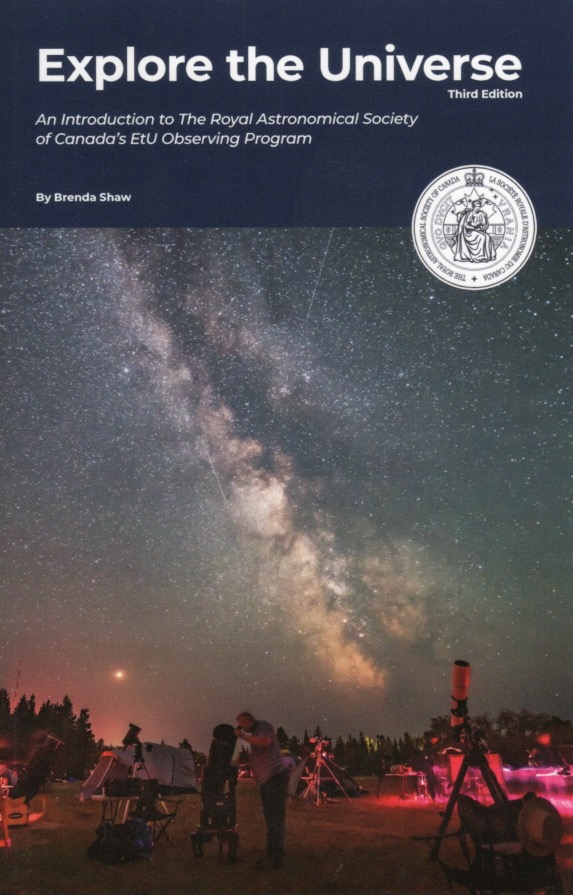 still available for purchase. They will be available in person at the members meeting or e-transfer the funds to treasurer_AT_halifax.rasc.ca
Two new books are available in our library 
| | |
| --- | --- |
| Not Yet Imagined | Hubble Imaging Space and Time |
The Halifax RASC YouTube Channel
Members' Meeting - April 2023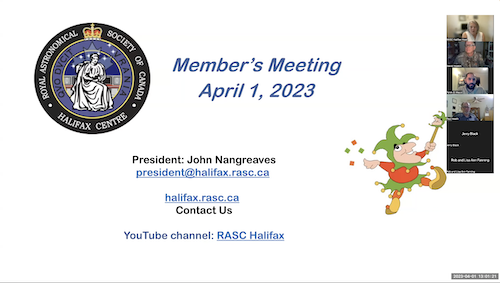 Tweets by astronomyns
Details

Hits: 2005