Nova Scotia has two Dark Sky certified areas that are contributing to the preservation of dark skies and facilitating their enjoyment.
Nova Scotia's Kejimkujik National Park & National Historic Site was designated as a Dark-Sky Preserve in 2010. It features a Sky Circle viewing area for observing the night sky and participating in observing events. Dark-Sky kits (Binoculars [8X42 mm], Star finder, Red light, children's games and Stargazing references) may be rented if you don't have your own equipment with you.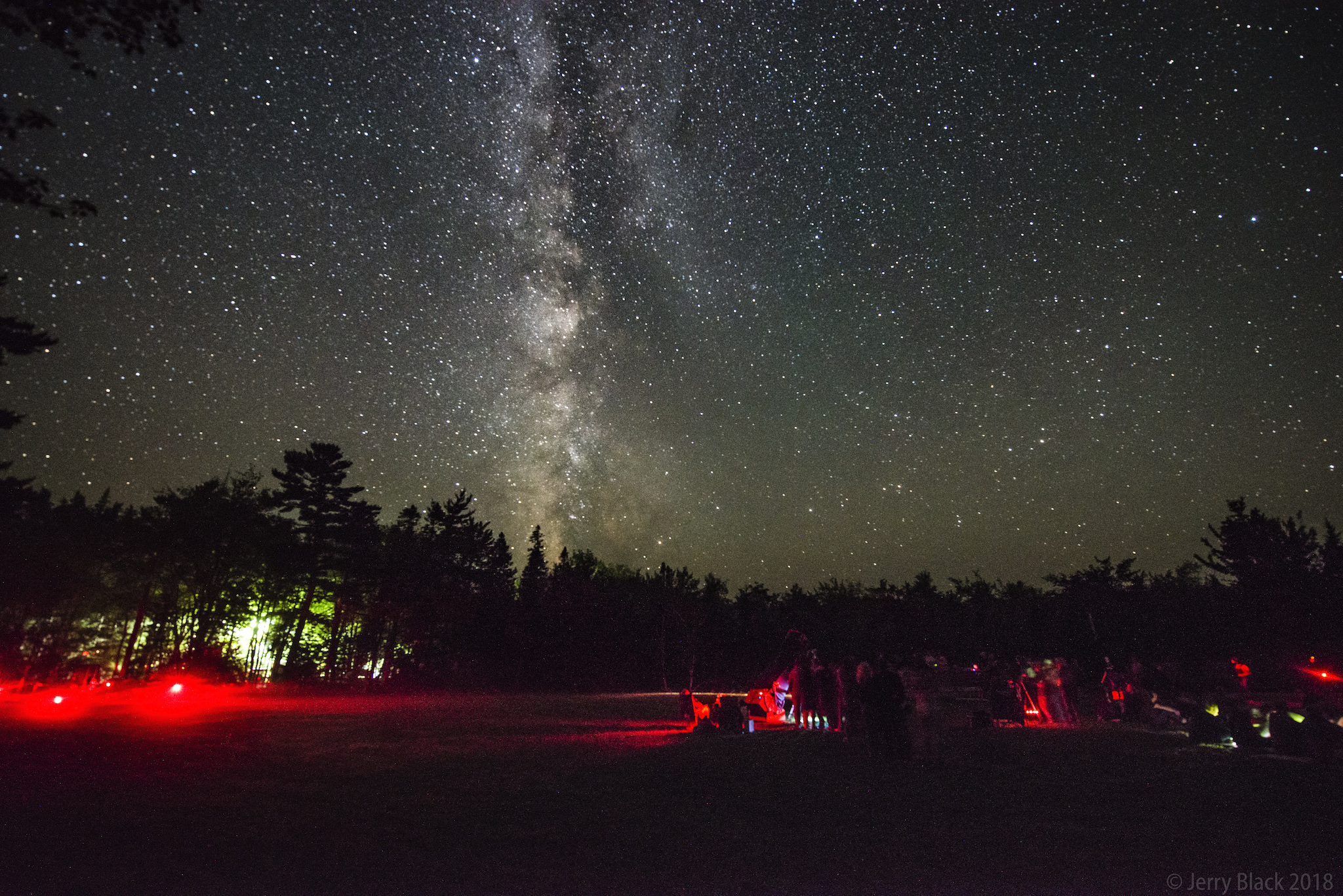 There is a Kejimkujik Dark Sky Weekend (DSW) in partnership with the Halifax Centre. The 2019 event for example, provided numerous activities. There will be no DSW in 2020 due to the renovations at the main campground. Look forward to 2021!
Acadian Skies & Mi'kmaq Lands (UNESCO Starlight Reserve) located in Argyle, Clare, and Yarmouth municipalities in southwestern Nova Scotia, is the first destination in North America to receive a Starlight reserve certification and is one of only four places in the world to receive both Reserve and Destination designations by the Starlight Foundation, an organization supported by UNESCO.
The Deep Sky Eye Observatory is located only 24 minutes from Yarmouth, in North America's first certified Starlight Tourist Destination as designated by the Starlight Foundation. The Deep Sky Eye Observatory has both a outdoor viewing platform and an indoor 9 foot dome that houses a Celestron 14" Edge HD telescope on a CGE Pro mount.
The Southwest Nova Biosphere Reserve, one of the largest in Canada with over 1.5 million hectares of picturesque coastal and inland terrains, is globally recognized for its unique natural biodiversity and cultural treasures. The Biosphere Reserve'Äôs 'Äúcore protected area'ÄĚ includes Kejimkujik National Park and National Historic Site, the Dark-Sky Preserve and Starlight Zone, and the Tobeatic Wilderness Area. Within this area, the¬†Trout Point Lodge¬†provides¬†guided star walks & solar viewing.¬†