Visiting SCO is a great opportunity to try different telescopes, including the Centre's 16" (40.6 cm) Sky-Watcher f/4.4 GoTo Dobsonian Reflector Telescope, which is dedicated to shared viewing those nights. 
Here is the Instruction Manual for the Skywatcher Telescope at SCO. (PDF)
Jane and Alfred Howard of North Grand Pré, NS generously donated a Celestron XLT-EDGEHD 8, with both a Telrad and 9x50 finder. Included also were a Hyperstar module in which the Cassegrain secondary mirror is replaced, thereby converting the telescope into an f/2 camera, plus an ATIK 428EX colour CCD, electronic focuser, and a Celestron Advanced VX equatorial mount.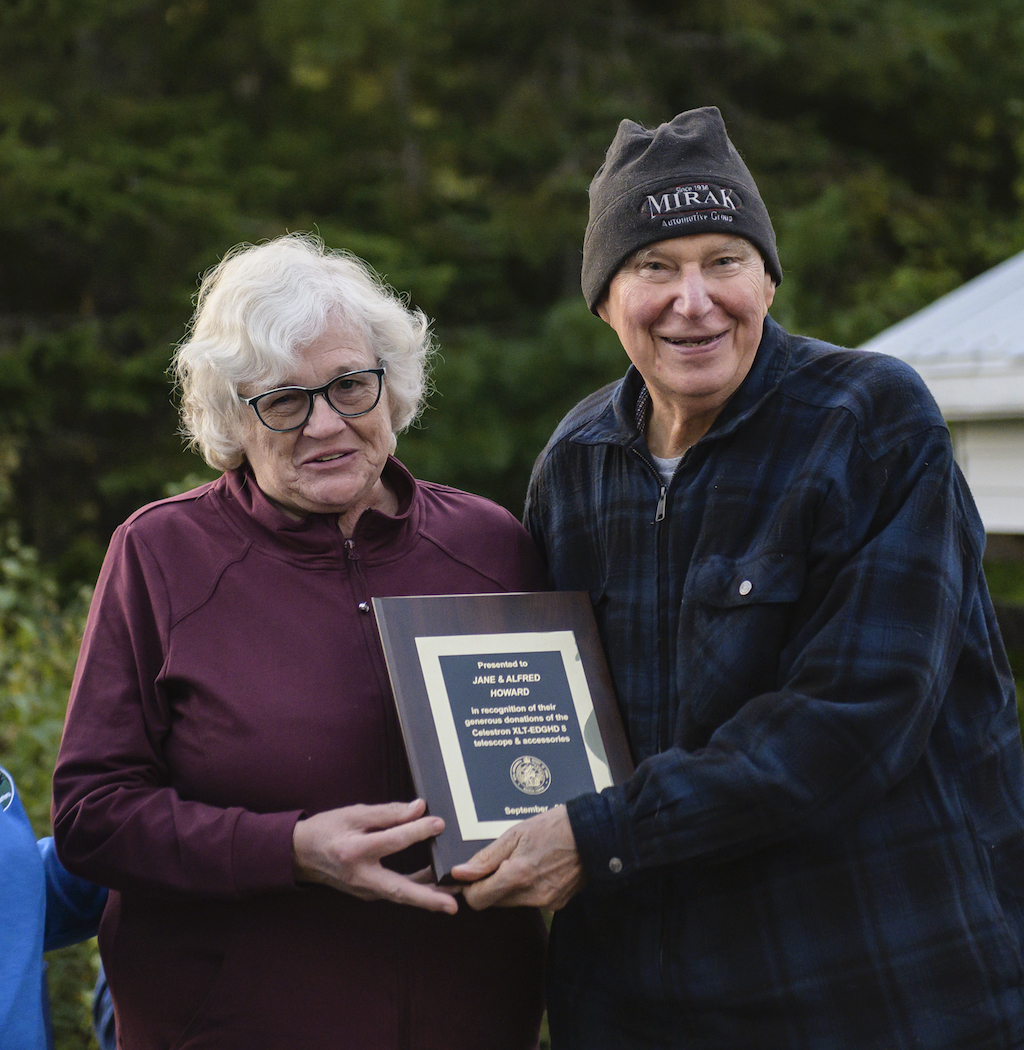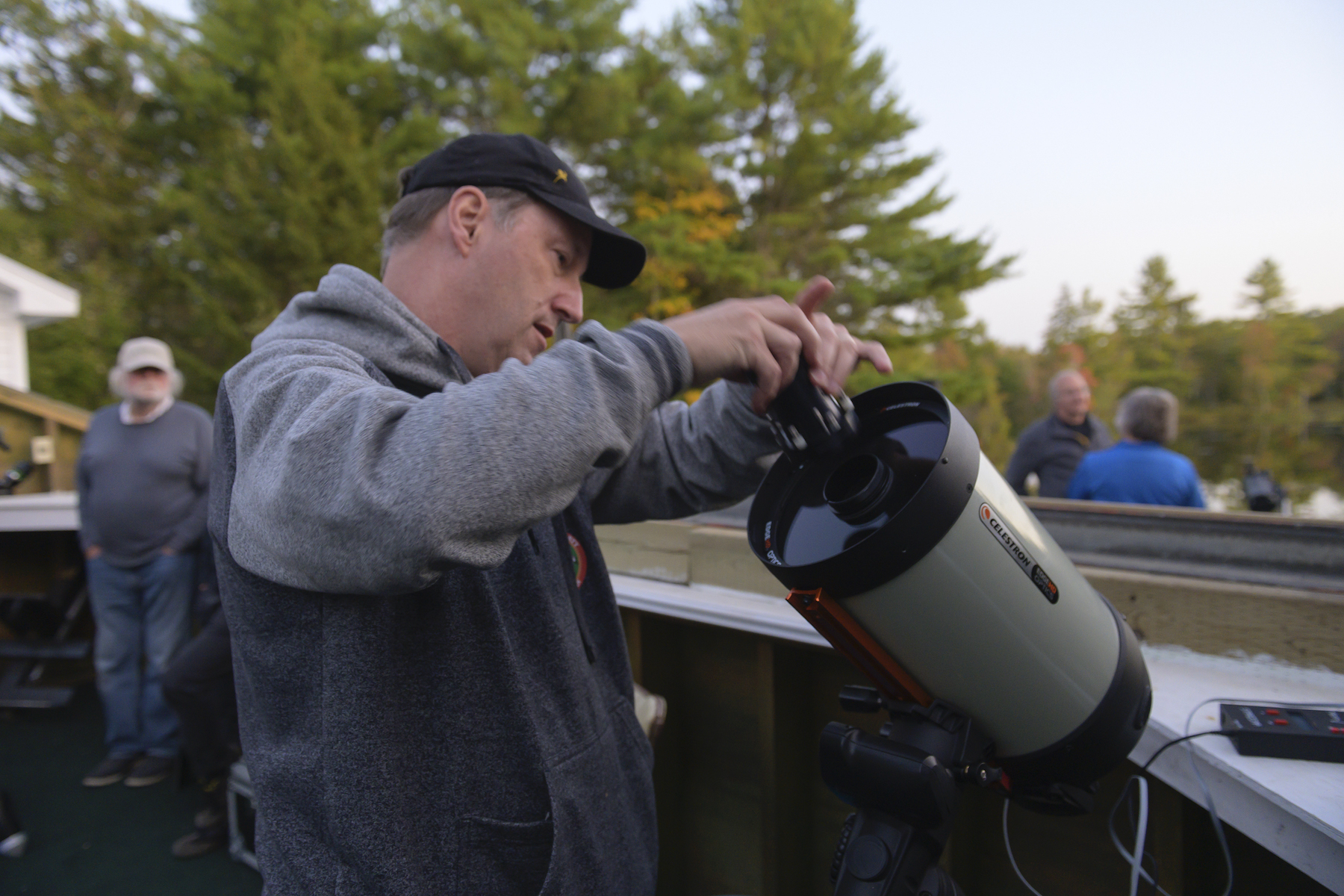 SCO Gallery
View our SCO Gallery of photographs of the SCO and the original 17.5" telescope (since replaced).