SCO Fundraising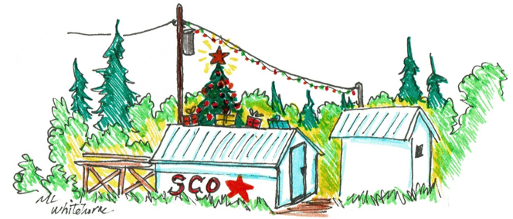 SCO Astrophoto Fundraiser
Meetings of Halifax Centre are from 1:00 PM to 4:30 PM on the FIRST SATURDAY of the month (except July and August). There may be exceptions if the date falls on a holiday weekend.
In lieu of face-to-face meetings, we now host Members' Meetings using Zoom. All meetings and special sessions are recorded and are accessible on the RASC Halifax Centre YouTube channel.
September 11, 2021 - RASC Members' Meeting
Time: 1:00 PM Atlantic (12:00 Noon, Eastern)
Pre-Registration for the meeting is required. After registering, you will receive a confirmation email containing information about joining the meeting. The link to register is:
https://us06web.zoom.us/meeting/register/tJEvdu6grTwvHdFDTj88FsDdHyqla8Ng-oqu 
Special Presentation:
David Hoskin - C/2020 F3 (NEOWISE) - The Almost Great Comet of 2020
Discovery and observations of the brightest comet seen in Northern Hemisphere skies in nearly a quarter of a century.

Special Presentation:
Chris Young (RASC Halifax Centre) - Astronomy Lore
Chris is well known in Halifax circles for his knowledge of astronomy lore from numerous cultures. This is his second in the series. Details will be posted soon. 
Paul Heath - Food for the Soul 
Dave Chapman will present the What's up in September Skies?
Patrick Kelly - News from the Board

Astro-Chat. Following the Members' Meeting, there will be 60 minutes in which members and guests can stay online for social time. An opportunity to catch up with each other, ask questions, etc. Join us! NOTE: This segment is informal and will not be recorded!
---
Heads Up! 2021 Meeting Dates & Events
Members' Meetings are usually held on the first Saturday of the month, unless it falls on a holiday weekend.
October 2: David Hoskin (Hydrogen Alpha Solar Imaging); second speaker TBD
November 6: Chris Young (Astronomy Lore); second speaker TBD
December 4 (+ AGM):
 Dr. Phil Groff, RASC Executive Director