Astronomy Nova Scotia tweets
RASC Events
RASC November Meeting
The Halifax Centre will be holding its usual monthly meeting on Friday, November 17.
NOTE THE NEW TIME!
Starting with the November 17th meeting: at 7:00 PM Blair will provide a talk until 7:45 on astrophotography and at 8:00 the main meeting will begin.
Star Formation in Halifax Centre
The focus of the November Members' Meeting will be presentations from three of our youth members. You will be astounded at the knowledge level of these three!
Kathryn and Nathan Gray will present their adventures at Starmus IV held in Trondheim, Norway. Starmus IV was a 6-day festival that brought together Science, Art, Music and Space Exploration under one banner. From keynote speaker Stephen Hawking to the hands-on Virtual Reality displays to the city-wide program, Starmus IV was the largest and most exciting yet! Kathryn was invited to take part as a guest speaker so how could the Gray family not go!
Humans lead quite a comfortable life today on earth-but so were the dinosaurs 65 million years ago. Suspicious of another asteroid impact and deeply concerned for the survival of mankind, Ruining Zhang set out to the New Mexico desert this past summer and determined the orbit of the near-earth asteroid 2005 UP156. She would share her research experience at the Summer Science Program, a 39-day pre-college research program dating back to 1959, and discuss the science behind the orbit determination process, as well as reveal the final fate of UP156.
Atrium 101, Atrium Building, St. Mary's University
Dates of future meetings are:
Friday, Decewber 8, 2017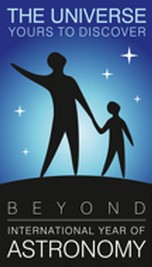 Quick Info
Read the Welcome Guide to Astronomy. (pdf)
What's Up? tonight.
Check out our Observing Aids, including the Clear Sky Clock, a sky map, and observing lists.
Visit our new Responsible Lighting page.
Find out more about The Halifax Centre.
Nova East star party.
<!