Astronomy Nova Scotia tweets
RASC Events
RASC June Meeting
Friday, June 17th 2016
Time to be determined
ANNUAL BARBEQUE * MEMBERS ONLY EVENT
Members and their guests are welcomed to join us! If you have never been to the St. Croix Observatory, this will be your opportunity to get the tour - in daylight hours, no less! Enjoy the camaraderie of fellow astronomers and their guests, meet some new people, enjoy the fine fare offered at the BBQ, and delight in the night sky at St. Croix.
The Centre does not hold meetings in July and August
Dates of autumn meetings will be posted later in the summer.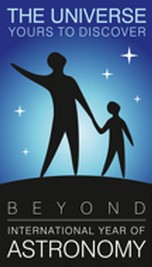 Quick Info
Read the Welcome Guide to Astronomy. (pdf)
What's Up? tonight.
Check out our Observing Aids, including the Clear Sky Clock, a sky map, and observing lists.
Visit our new Responsible Lighting page.
Find out more about The Halifax Centre.
Nova East star party.
<!