Astronomy Nova Scotia tweets
RASC Events
RASC January Meeting
The Halifax Centre will be holding its usual meeting on January 20, 2017 at 7:30 PM.
Room AT101, Atrium Building, St. Mary's University(Map)
New Frontiers in Astrophysics:supermassive black holes-science education by Kirsten Bonson (SMU PhD Candidate, Astrophysics)

High-energy astrophysics plays a key role in shaping our understanding of the universe as a whole and has developed extensively as a field since the 1950s. As the gap between theory and technology narrows, we've confirmed longstanding suspicions as well as uncovered new mysteries. X-ray observations of active supermassive black holes in particular allow us to probe the most extreme environments in nature, exposing general relativistic phenomena like light-bending, time dilation, and more. As a current PhD candidate at Saint Mary's University, I will give a general overview of my research into these fascinating objects and a peak at what lies ahead. I will also briefly discuss my work in science communication and the wonderful advances we have made as a society in bringing cutting-edge research, like this, to inquiring minds of all ages. Originally from New England, Kirsten obtained her Bachelor's of Science in Physics from the University of Vermont where her undergraduate research included developing a working model of an atomic force microscope for undergraduate physics labs. She returned to academia at Saint Mary's University and obtained her Master's of Science in Astrophysics in 2013, successfully defending her thesis titled: A deep, multi-epoch X-ray analysis of the unobscured Seyfert 1 galaxy HE 0436-4717. She has presented her work to professional audiences in Italy and Spain, as well as returned to Japan to assist in detector research for the Hitomi mission. She is currently on track to defend her doctoral thesis this coming summer. As always, there will be refreshments and a social time following the meeting. Come join your fellow astronomers at the start of the holiday season and meet the new Council.
Dates of future meetings are:
Friday, February 17, 2017
Friday, March 17, 2017
Friday, April 21, 2017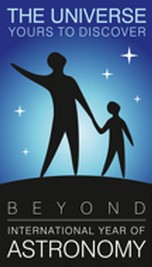 Quick Info
Read the Welcome Guide to Astronomy. (pdf)
What's Up? tonight.
Check out our Observing Aids, including the Clear Sky Clock, a sky map, and observing lists.
Visit our new Responsible Lighting page.
Find out more about The Halifax Centre.
Nova East star party.
<!