Astronomy Nova Scotia tweets
RASC Events
RASC October Meeting
The Halifax Centre will be holding its usual monthly meeting on Friday, October 19.
Part 1: Imaging Workshop with Blair McDonald
Time: 7:00 - 7:45 PM
Blair McDonald will provide another 45-minute image processing sessions. Please bring your laptop and a few images you want to process.
Part 2: Members' Meeting
Time: 8:00 - 10:00 PM
Deep Sea Hydrothermal Vents and the Origin of Life.
by
Laura McLarnon
In 1977, the first deep-sea hydrothermal vents were discovered. Until then, life was thought to only exist within the photic zone of the ocean (the uppermost 80 metres). The discovery of numerous multicellular communities at the vents came as a shock. The high pressure and extreme heat were thought to destroy life yet here was vibrant symbiotic community at depths of over 600 metres!
Over the past decade, groundbreaking research has been made at white smoker vents. Scientists have been able to recreate very strong proton gradients through the interaction of carbon dioxide and molecular hydrogen through the process of serpentinization that can produce organics in exothermic reactions. The formation of organics, lipids, and fatty acids could have provided the necessary incubation conditions to produce life. The ocean offers a plausible safe haven in an otherwise very hostile period in Earth's development.
Capt. (ret) Laura McLarnon. CD1. BSc (Biology), MSc (Astronomy).
Born in Montreal, Laura joined the Air Force in 1990 and became an Air Navigator where she flew over 6,000 hrs in the Aurora long-range patrol aircraft. Retired since April 2017, she now enjoys traveling and photography as they are easier on the body than Ironman triathlons! When not questioning everything, she loves making PowerPoint presentations on fun stuff like serpentinization! She now lives in Lawrencetown (the one in the Annapolis Valley) where she serves as a Village Commissioner, the Farm Museum IT rep, a proud Lion and hopeless perennial tamer! She also owns a dog (an upgrade from the last boyfriend) and two cats that keep her humble.
All are welcome!
Atrium 101, Atrium Building, St. Mary's University
Dates of future meetings are:
Friday, November 16, 2018
Friday, December 7, 2018 (tentative) Annual General Meeting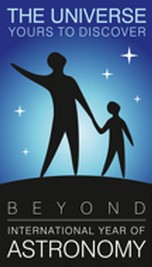 Quick Info
Read the Welcome Guide to Astronomy. (pdf)
What's Up? tonight.
Check out our Observing Aids, including the Clear Sky Clock, a sky map, and observing lists.
Visit our new Responsible Lighting page.
Find out more about The Halifax Centre.
Nova East star party.
<!