Astronomy Nova Scotia tweets
RASC Events
RASC February Meeting
Friday 20th February 2015
7:30 p.m. to 9:00 p.m.
Special Visit by James Edgar, RASC President
Synthesis of Elements
Synthesis of Elements is a walk through the periodic table and a discussion on how elements are formed within stars.
James Edgar's interest in astronomy began in the early 1970s when he and his family went into the dark of a Vancouver night to see Comet Kohoutek. Unfortunately, it didn't present itself at naked-eye brightness—hardly even visible in binoculars! He was disappointed and so were his children. Ironically, from that missed sighting began his passion for astronomy.
James started by volunteering with the Vancouver Museum, going into schools, and talking to children about the Sun and the stars. In 1999, he bought his first telescope. One year later, his son bought him a membership in The Royal Astronomical Society of Canada (RASC) and as they say, the rest is history.
He has attended every General Assembly of the Society since 2001. He is passionate about passing on his interest in astronomy to everyone—adults and children alike. He is now National President of the RASC, production manager of the Society's bi-monthly Journal, and assistant editor of the RASC Observer's Handbook. He is an excellent proofreader.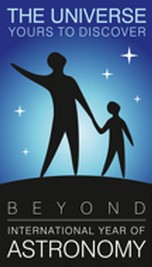 Quick Info
Read the Welcome Guide to Astronomy. (pdf)
What's Up? tonight.
Check out our Observing Aids, including the Clear Sky Clock, a sky map, and observing lists.
Visit our new Responsible Lighting page.
Find out more about The Halifax Centre.
Nova East star party.
<!