Astronomy Nova Scotia tweets
RASC Events
RASC October Meeting
The Halifax Centre will be holding its usual monthly meeting on Friday, October 20. INSTEAD OF THE USUAL MEETING, WE WILL BE ATTENDING THE MACLELLAN MEMORIAL LECTURE IN ASTRONOMY. THE SPEAKER WILL BE:
DR. SARA SEAGER
MASSACHUSETTS INSTITUTE OF TECHNOLOGY
EXOPLANETS AND THE SEARCH FOR HABITABLE WORLDS
Thousands of exoplanets are known to orbit nearby stars with compelling evidence that all stars in our Milky Way Galaxy likely have planets. Beyond their discovery, a new era of "exoplanet characterization" is underway with an astonishing diversity of exoplanets driving the fields of planetary science and engineering to new frontiers. The push to find smaller and smaller planets down to Earth size is succeeding and motivating the next generation of space telescopes to have the capability to find and identify habitable worlds. The ultimate goal is to discover planets that may have suitable conditions for life or even signs of life by way of atmospheric biosignature gases.
McNally Theatre Auditorium, McNally Main, St. Mary's University
Tickets are required but they are free. The Centre will be getting access to a block of tickets, as we did for last year's lecture. Go to the following link:
Dates of future meetings are:
Friday, November 17, 2017
Friday, Decewber 8, 2017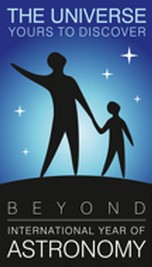 Quick Info
Read the Welcome Guide to Astronomy. (pdf)
What's Up? tonight.
Check out our Observing Aids, including the Clear Sky Clock, a sky map, and observing lists.
Visit our new Responsible Lighting page.
Find out more about The Halifax Centre.
Nova East star party.
<!