Astronomy Nova Scotia tweets
RASC Events
RASC may Meeting
The Halifax Centre will be holding its usual monthly meeting on Friday, May 12, 2017 at 7:30 PM. NOTE THAT THIS MEETING IS EARLY TO AVOID THE VICTORIA DAY WEEKEND!
Room AT101, Atrium Building, St. Mary's University(Map)
It is one you truly won't want to miss! Our speaker is the Archivist of the Royal Astronomical Society of Canada, Randall Rosenfeld. He will be sure to educate and entertain. Come enjoy the music, and have an astronomically great time!
Music of the Spheres: Astronomers as Musicians& Musicians as Astronomers
The interrelationship between music and astronomy goes back at least as far as cosmologies of the 6th century BC, orderings of knowledge, and educational norms in the "west". Stronger in some periods than others, stranger in its details, and occasionally entertaining in its manifestations, the relationship has never entirely attenuated. This talk will introduce the theoretical underpinnings, the cultural practices, and some of the astronomers who made music, and the musicians who did astronomy. The talk will be illustrated with live musical examples.
Randall's CV:
R.A. Rosenfeld is the Archivist of the Royal Astronomical Society of Canada, a position he has held since its creation in 2008. He was trained at the University of Toronto and the Pontifical Institute of Mediaeval Studies as a palaeographer and codicologist, and researched and published on the tools and technologies of communication ca. 500-1500, as well as on historical performance practice (musicology) ca. 1100-1600. Since 2008, he has published over fifty articles on various astronomical artifacts (with a particular interest in the graphical records of observations and how they were made) in a variety of journals. He is a contributor to the second edition of Springer's Biographical Encyclopedia of Astronomers (2014). In 2012, he was the recipient of the RASC's Simon Newcomb Award, and the RASC's President's Award. He is one of the recipients of the American Astronomical Society's Historical Astronomy Division's 2017 Donald E. Osterbrock Book Prize. He was elected to the Canadian Astronomical Society/SociÈtÈ Canadienne d'Astronomie (CASCA); counterpart to the AAS), and the IAU named Asteroid 283990 Randallrosenfeld (2004 SG2) in his honour. He has twice placed second in the Annual Griffith Observer Writing Contest (2008 & 2013). He was the 2016 Peter Sim Memorial Lecturer (Calgary Centre, RASC). He is also a member of several professional early-music ensembles.
As always, there will be refreshments and a social time following the meeting.
Dates of future meetings are:
Starting again in September and TBA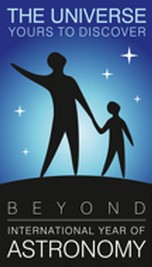 Quick Info
Read the Welcome Guide to Astronomy. (pdf)
What's Up? tonight.
Check out our Observing Aids, including the Clear Sky Clock, a sky map, and observing lists.
Visit our new Responsible Lighting page.
Find out more about The Halifax Centre.
Nova East star party.
<!