Astronomy Nova Scotia tweets
RASC Events
RASC December Meeting
The Halifax Centre will be holding its usual monthly meeting on Friday, December 7.
NOTE THAT THIS IS THE FIRST FRIDAY OF THE MONTH
Part 1: Imaging Workshop with Blair McDonald
Time: 7:00 - 7:45 PM
Blair McDonald will provide another 45-minute image processing sessions. Please bring your laptop and a few images you want to process.
Part 2: Members' Meeting
Time: 8:00 - 10:00 PM
Annual General Meeting
Our annual review of all the fun we had, plus election of the 2019 Council
PLUS
Roar of the Dragon! by Paul Gray
Each year Earth encounters a stream of meteroids left behind by comet 21P/Giacobini-Zinner. Most years the result is a minor meteor shower but on several occasions in the last century there have been outburst with zenith hourly rates in the hundreds to thousands of meteors seen visually. In 2018, several predictions were for a possible outburst and Nova Scotia was lucky to be clear for the best part of the evening and had a front row seat that rewarded those who went out to watch. This mini-talk will discuss a bit of the history of this meteor shower and what may be observed this year.
NOTE THE NEW LOCATION FOR THIS MEETING ONLY
Theatre B, Burke Building, St. Mary's University
(The connected building on Inglis Street just east of the Atrium.)
Dates of future meetings are: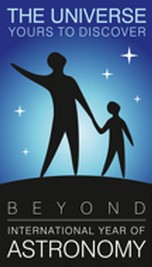 Quick Info
Read the Welcome Guide to Astronomy. (pdf)
What's Up? tonight.
Check out our Observing Aids, including the Clear Sky Clock, a sky map, and observing lists.
Visit our new Responsible Lighting page.
Find out more about The Halifax Centre.
Nova East star party.
<!