Astronomy Nova Scotia tweets
RASC Events
RASC May Meeting
Friday, May 13th 2016
7:30 p.m. to 9:30 p.m.
THE SECOND FRIDAY THIS MONTH DUE TO THE VICTORIA DAY WEEKEND
The main presentation will be The Hitomi X-ray Observatory by Prof. Luigi Gallo, St. Mary's University
X-ray light is thousands of times more energetic than the visible light we see with our eyes. It is not only emitted from the most extreme environments in space, but most of the normal matter in the universe emits as these high-energy wavelengths. The Hitomi X-ray observatory (formerly Astro-H) is a Japanese-led mission with contributions from NASA, ESA, and the Canadian Space Agency. The observatory was launched from the Tenegashima Space Centre on February 16, 2016 with the objective of making the most precise measurements the X-ray universe. Only six weeks later, communication with the satellite was lost and the mission entered. During the presentation I will discuss the science, the observatory, Canada's involvement in Hitomi, and the current status of the mission.
As in the past, we will be treated to a number of recent images our members have taken, as well as announcements.
Following the meeting will refreshments and social time.
Room AT101, Atrium Building, St. Mary's University(Map)
Dates of future meetings are:
Friday, June 17, 2016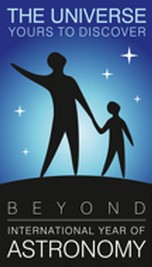 Quick Info
Read the Welcome Guide to Astronomy. (pdf)
What's Up? tonight.
Check out our Observing Aids, including the Clear Sky Clock, a sky map, and observing lists.
Visit our new Responsible Lighting page.
Find out more about The Halifax Centre.
Nova East star party.
<!